335 Jefferson SE, Albuquerque, NM 87108 (Map) | P: 505-265-3497 | F: 505-266-4538 | F: 505-872-2377 |


Office Supplies

Make life easy! You can get ALL of your business printing office supplies from Focus Ink.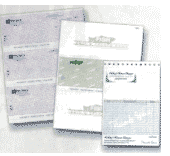 For business stationery and business packages, computer checks, shipping labels, address, shipping and product labels, signs and banners, bumper stickers and magnetic car signs, shop Focus Ink for great values and quality.
Full color or one color, we can print what you need and we have the best prices on printed office supplies.
Please not that all of the links in this section connect you to a non-union affiliate for your online ordering convenience. Many of these items can also be done at our shop if union printing is needed.